WORKPLACE HEALTH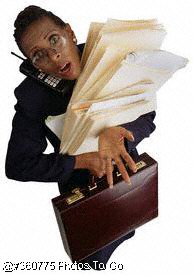 Programs and Services
The human and business cost of a workplace that does not consider aspects of prevention, wellness and mental fitness is immeasurable. Experience demonstrates that a business that has the employees wellbeing in mind and provides a resilient environment flourishes best. In a competitive marketplace, where cutbacks are the norm, employee productivity is constantly being maximized. The need for less sick days, more efficiency, quicker rehabilitation and healthier people is on the rise.
Our Workplace Health consultants can provide solutions for various aspects to workplace health challenges and needs.
1. Workplace preventive health, fitness and wellness
2. Ergonomic Assessment, evaluation and remediation
3. Work hardening, Assessment and reconditioning
4. Rehabilitation
Please contact us to receive a feature sheet on the department and schedule an Intake Meeting with our consultants.
SPECIAL NEEDS EDUCATION
2017
BBAIM - Brain-Based Autism Intervention and Management
presents Introduction to BBAIM and how does it help your family
TBD - April
Starts 6:45pm Aprox 2hrs
Limit to RSVP Max 26 attendees
NO FEE
Come visit our Exhibit at the following:
Peel Autism Fair - Mississauga
Connections Fair - Mississauga
Halton Resource Fair - Milton
EDUCATION:
Adapted Motor Development (AMD) Level One - For All Professionals and parents working with Special Needs Children and Adults
- introduction to the physiology of motor control for professionals
- Introduction to the BRAIN Based way of thinking and understanding
- Brain Based physiology and application for Sensory and Autonomic reflexes
- Disorders and Delays
Onsite Course Fee per person: $900 + hst (includes course material and manual)
Adapted Motor Development (AMD) Level Two - For Professionals (OT, PT, B.Ed., Behavioural, Psych, MD, B.Kin)
- The six motor defeicits for ASD's and other similiar disorders
- Physiology and Application for the "six" in a Brain Based model
- Practicality in practice
Onsite Course Fee per person: $950 + hst (includes course material and manual)
* Requests for Onsite courses may be made and scheduled with a minumum of 5 participants.
** Level One is the prerequisite to Level Two, but can be offered for Professionals with a reduced rate for both Courses scheduled onsite.
*** Special AMD Course version for Special Needs Instructors working within applied programs for the BODiWORKS Institute